2 Weeks FREE!


FREE Uniform upon enrollment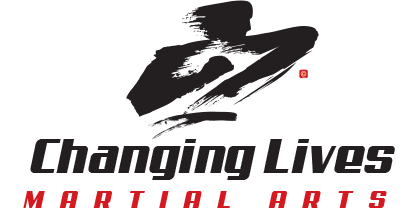 About Our School
Welcome our CLMA website and we appreciate the opportunity to serve you and your family. Our instructors and program directors are standing by to assist you on enrolling into a program that is the perfect fit!
Changing Lives Martial Arts is located in Virginia Beach and Chesapeake where there is plenty of training space for each class. Changing Lives Martial Arts offers, pre-school karate kid classes, elementary aged karate kid programs, family martial art classes, Kickboxing classes and Krav Maga classes and certification.
Changing Lives ATA Martial Arts founder Master Tracy Lee Thomas opened the first Changing Lives Academy of Martial Arts in Virginia Beach, Virginia in 1991 after serving in the military.
As a 8th Degree Black Belt Chief Master Thomas operates four locations in Hampton Roads. Working hard to Change Lives and bring the martial arts awareness with members with in our community his team has become a City Wide "Partners In Education" with the public school system.
Thank you for visiting the CLMA website and we hope to see you soon!
The Changing Lives Martial Arts Team
LainaLee Rambow
Owner/Chief instructor
LainaLee Rambowstarted her martial arts career in 2008 after her father passed away. She became very angry and emotional. Her mother and stepfather thought the best course of action was martial arts. It changed her life. She fell in love with the art and is determined to give others the opportunity to as well. She is here today as a 4thdegree black belt mid-terming towards her 5th degree black belt. LainaLee is very committed to helping her students reach their goals and has goals of her own of becoming a Master in the ATA. As our chief instructor,she creates a curriculum that engages and challenges each student in a different way.
Why Choose Changing Lives Martial Arts?
World-Class Instructors!
For our kid students: Most parents who choose an activity aren't even aware that most kids activities can damage kids self-esteem, are taught by part-time people or parent volunteers, and don't really teach anything beyond physical activity. We always offer a full-time professional staff, classes 6 days a week, and a curriculum that is based on making the individual succeed all while learning life skills like respect, discipline and communication.
For our adult students: Adults have a wide variety of goals when they start here. Some want to lose weight, some want to get in incredible shape, some want to learn self-defense and others want all of it! The instructors at Changing Lives Martial Arts work with you individually so that each of these goals can be met. The requirements for instructor certification are 10 times more stringent than what a personal trainer at the gym has to endure so our staff can get you where you want to go!
It's Easy and FREE To Get Started!
If you are like most people, considering a martial arts program is a completely new idea. Sure, you may have seen a lot of Jackie Chan or Bruce Lee movies, but to actually DO IT? That's why offer free information on getting started and you can even get a starting package of classes for free right here on the website just fill out the form on this page! You're going to discover it's a safe and fun environment that will build confidence, develop discipline, get you (or your kid) fit and safe however, frankly you need to do it to find out!
Our Martial Arts Team Takes Great Pride In The Reviews We Receive
See What Our Community Members Say About Our Programs
Changing Lives Martial Arts has been an anchor for Neal for the last 19 years. We came for a 30 day trial, and never left. As an advocate for Neal's education, I frequently described his martial arts classes as a model for the inclusion of differently abled children. A place where students are celebrated for what they CAN do, and encouraged to try new things, even when teaching it might be hard. CLMA uses a positive approach for instruction and demonstrates respect, integrity, perseverence, etc. while teaching the physical skills of taekwondo. Some things have changed over these years, but one thing has not changed a bit … We are family.
My daughter started at Changing Lives Martial Arts in 2010. I remember being so impressed with the way she opened up, how her self-esteem and confidence just soared. The following year, around Mother's Day, her instructor invited me to take class. I was a little hesitant at first, I'd just passed a milestone birthday (50!) and I can truly say that I had become a couch potato by that time and wasn't sure I wanted put myself out there. Was I too old to do something new? Too out of shape? However, I tried the first class and found home – I loved it! The challenge on the physical side was really a smaller part of the overall equation for me. Was I out of shape – absolutely! And my own self-esteem and confidence had been low. Working with Chief Master Thomas and his staff, I progressed, growing in not only the physical aspects, but also the mental / emotional. As the instructors taught me new material, I always knew I had the support and guidance to master the material. My self-esteem and confidence grew exponentially to the point where it made a difference not only in my Martial Arts life, but also in my career. Now, six years later, I look back and see how my life has been changed through what Chief Master Thomas and his instructors do every day. I highly recommend the Adult TaeKwonDo program at Changing Lives Martial Arts to any one – You're never too old or out of shape to make a change
Our son began his Tae Kwon Do training at the age of 5. Football was my first choice...wife said, "no!" Chief Master Thomas's instructors at the time, which included Mr. C. Gunsel, did not coddle him or baby him. Instead, the black belts immediately built in our son a strong foundation comprising of self-discipline, respect, and confidence through positive reinforcement. Once he stepped onto the mat; he never looked back. Five years later, he is a 2nd degree black belt and a junior instructor. This achievement required dedication and sacrifice from a young kid; such as skipping the Ipod/TV after school, instead study and finish the homework in order to make it to Tae Kwon Do class on time. It also required active participation, dedication, and financial sacrifice from the parents/guardians. I'm an old school martial arts student and I thought that my son was too young to teach others; that he received his black belt too fast and too early. Each day that I get the chance, to watch our son assist the newer students; to watch him practice the art; and to have him compete in tournaments.....he proves me wrong in ever thinking he wasn't ready. ATA Changing Lives Martial Arts can provide martial artists the ability to obtain an effective skill set that transcends outside the dojang.