Summer Special

2 Weeks FREE!


FREE Uniform upon enrollment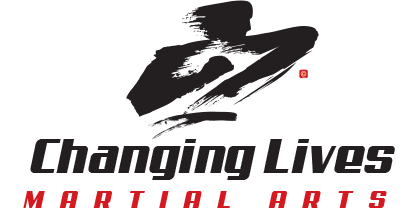 About Our School
Welcome our CLMA website and we appreciate the opportunity to serve you and your family. Our instructors and program directors are standing by to assist you on enrolling into a program that is the perfect fit!
Changing Lives Martial Arts is located in Virginia Beach and Chesapeake where there is plenty of training space for each class. Changing Lives Martial Arts offers, pre-school karate kid classes, elementary aged karate kid programs, family martial art classes, Kickboxing classes and Krav Maga classes and certification.
Changing Lives ATA Martial Arts founder Master Tracy Lee Thomas opened the first Changing Lives Academy of Martial Arts in Virginia Beach, Virginia in 1991 after serving in the military.
As a 8th Degree Black Belt Chief Master Thomas operates four locations in Hampton Roads. Working hard to Change Lives and bring the martial arts awareness with members with in our community his team has become a City Wide "Partners In Education" with the public school system.
Thank you for visiting the CLMA website and we hope to see you soon!
The Changing Lives Martial Arts Team
LainaLee Rambow
Owner/Chief instructor
LainaLee Rambowstarted her martial arts career in 2008 after her father passed away. She became very angry and emotional. Her mother and stepfather thought the best course of action was martial arts. It changed her life. She fell in love with the art and is determined to give others the opportunity to as well. She is here today as a 4thdegree black belt mid-terming towards her 5th degree black belt. LainaLee is very committed to helping her students reach their goals and has goals of her own of becoming a Master in the ATA. As our chief instructor,she creates a curriculum that engages and challenges each student in a different way.
Why Choose Changing Lives Martial Arts?
World-Class Instructors!
For our kid students: Most parents who choose an activity aren't even aware that most kids activities can damage kids self-esteem, are taught by part-time people or parent volunteers, and don't really teach anything beyond physical activity. We always offer a full-time professional staff, classes 6 days a week, and a curriculum that is based on making the individual succeed all while learning life skills like respect, discipline and communication.
For our adult students: Adults have a wide variety of goals when they start here. Some want to lose weight, some want to get in incredible shape, some want to learn self-defense and others want all of it! The instructors at Changing Lives Martial Arts work with you individually so that each of these goals can be met. The requirements for instructor certification are 10 times more stringent than what a personal trainer at the gym has to endure so our staff can get you where you want to go!
It's Easy and FREE To Get Started!
If you are like most people, considering a martial arts program is a completely new idea. Sure, you may have seen a lot of Jackie Chan or Bruce Lee movies, but to actually DO IT? That's why offer free information on getting started and you can even get a starting package of classes for free right here on the website just fill out the form on this page! You're going to discover it's a safe and fun environment that will build confidence, develop discipline, get you (or your kid) fit and safe however, frankly you need to do it to find out!
Our Martial Arts Team Takes Great Pride In The Reviews We Receive
See What Our Community Members Say About Our Programs
My son started Tae Kwon Do about 2 years ago when he was 7. He mentioned several times Tae Kwon Do was something he was interested in and wanted to take lessons. Either my husband or I knew anything about the sport or were to begin looking for a location to train. I was speaking to one of Hunter's classmate's mother who recommended we try Changing Lives on Princess Anne. We started off by trying classes with a Groupon to determine if it was something my son would stick with. Since then we have had nothing but a positive experience. Mr. Gunsel, Ms. Morin and the other instructors have taken the time to get to know each child individually and always maintain a positive atmosphere during classes. My son has good days at class and sometimes bad days. But the instructors are always helpful preventing him from getting discouraged. After about a year my son joined the Demo Team which has provided an opportunity for him to perform in front of an audience. This has boosted his self-esteem and confidence. We have also been interested in taking what he has learned and competing in tournaments. To say Mr. Gunsel has been supportive is an understatement. He has been invaluable by providing my son with 'private lessons' during which he worked with him on his areas of weakness. He also ensured that during regular classes he concentrated on those same areas. He doesn't just do this for my son he does this for all the students. My son is just about to take his test for his black belt and I am so proud of how much he has grown and developed over the last few years. I am also content with our decision to take him to Changing Lives in Princess Anne.
The professional and friendly staff takes a very personal interest in the development of all students and knows their names by the end of the first workout. The reality-based Krav Maga classes are fun and challenging for students of all skill and fitness levels. After only three months I've lost 22 pounds and, more importantly, I feel more energetic and confident in my ability to use what I've learned and my surroundings to my advantage if the need presents itself. I strongly recommend CLMA to anyone aiming to boost their physical fitness and feel great about themselves.
I am extremely happy at Greenbrier Changing Lives Martial Arts. My 4-year old son wanted to learn martial arts. I decided to sign both him and his older brother up for classes. My younger son is now 5 and has matured tremendously in the past 10 months. The money is well worth it seeing how well he is learning. My older son is 8-years old and is really starting to build up core muscle strength. The instructors make their classes fun and the kids seem to enjoy their lessons. I signed both up for the legacy program which allows them to take as many classes as they choose. They work hard to improve their skills and hope to be able to teach one day. I wouldn't change programs just to save money.